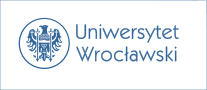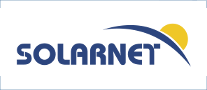 1st SOLARNET Spring School: "Introduction to Solar Physics"
and
1st SOLARNET Workshop: "Radiative Processes in the Sun and Stars"
March 24th – April 4th, 2014, Wrocław, Poland
Registration fee payment
The registration fee is 50 EUR for students. Only for those, who will participate solely in the workshop on April 1-2, 2014, the registration fee is 30 EUR.
The only way of payment of the registration fee is BANK TRANSFER. Below you can find the details necessary to make the transfer:
Recipient bank:
BANK ZACHODNI WBK S.A. 1 ODDZIAL WROCLAW
RYNEK 9/11, 50-950 WROCLAW, POLAND
Recipient address:
UNIWERSYTET WROCLAWSKI
PL. UNIWERSYTECKI 1, 50-137 WROCLAW, POLAND
Recipient account:
Account holder: UNIWERSYTET WROCLAWSKI
IBAN: PL13 1090 2398 0000 0001 1435 7013
BIC/SWIFT: WBKPPLPP
Purpose of payment/payment title:
Spring school 30/N/2014 + 'your last name'
IMPORTANT !!!
Please, during preparing of your bank transfer, do not forget to write the "PURPOSE OF PAYMENT" – it should be: "Spring school 30/N/2014 and your last name" (see above), even for those, who will participate only in Workshop.
The DEADLINE for the school fee payment is March 7rd, 2013.
In case you need an INVOICE as a payment confirmation, please send to us by e-mail () the data for invoice (name, institution or home address, etc.). Please, check also with your administration if your tax number (VAT, NIP etc.) has to be included to the invoice. If so, please send it also to us. If you do not need an invoice, we will prepare a document, where the receiving of the registration fee will be confirmed.
If you need additional details in your payment or invoice, please contact:
---